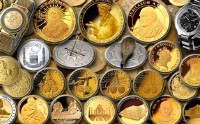 Recently I have been approached by some of my close friends to join GoldQuest(also known as Questnet). GoldQuest is yet another multi-level marketing scheme. GoldQuest/ QuestNet operate under the name "QuestNet LTD" co. ref no. "993949-P". It works on the principle of Pyramid Scheme. A pyramid scheme is a non-sustainable business model that involves the exchange of money primarily for enrolling other people into the scheme. Pyramid schemes are illegal in many countries, including the United States, Great Britain, France, Canada, Malaysia, Norway, Australia, New Zealand, Nepal, Sri Lanka and Iran. Normally, 99.99% of the people lost their money in any MLM or pyramid scheme.
First see the dictionary of QuestNet ::
According to the dictionary of Quest members world is divided into two types of people, one is Prospect and other is IR (Independent Representative).
C.A.P. stands for Contacts, Appointments and Presentations. This will serve as "tracker" when they start in the business and treat each day as a business day. They keep with them, a list of all the names that they will call or contact, all the schedules appointments for the day and planned business presentations held during the day. For weekend, they have some special plans, that is called weekend plan.
Inviting is the first and one of the most important skills you will need to master in order to be successful in this business. Master the art if inviting with this following techniques
a) curiosity is the key to inviting, create one and not satisfy it. (DO)
b) It's a major no-no to present the business over the phone. (DON'T)
c) The members always review the names in their memory builder. (DO)
d) When contacting the prospects, they behave as if they are not soliciting but offering an opportunity to discover a business idea that could literally change the life of the prospect. (DO)
Presenting
The information packet of Quest Members normally contain
a) Company Profile and then MLM AND RM.
b) Business Model
c) Company brochures.
d) Teamwork all over INDIA (how they are working)
e) Fake Cheques.
Follow Up:
Most people are not ready to commit instantly or just after one meeting. Actually it is difficult to make some people fool easily . So follow-up comes next. At this time, all the quest members talk with that person and go over with any questions that he might have. In this follow up, the members act like Hollywood actors and show that they are very happy, making so much money etc.
What these fraud quest members do to make their friends fool ::
They never explain the business to anybody by them self before going through the training session and getting sufficient experience. Normally in 2-3 months, they get full experience in cheating persons so after loaded with all the guns they target their innocent friends.
Normally they do not approach their friend and tell him everything about Quest. They only tell that they are into an business and earning. They try to make their friend curious about what business they are into. What business, no clue. They show their friend as if they are earning a lot and happy with how the business is going. Then when the innocent person insists a lot, then they will tell him to come and discuss the business. Remember, they never tell anything like its networking, its quest. Just they use the word BUSINESS. That is it. Their aim is to get the presentation done. The presentation is actually a mind was session.
They will show full confidence on the system and the team work is excellent. But normally it will be all fake, you would know all these things after becoming member of the QuestNet.
When the friend insists on telling what business they are doing, they ask him to meet them and discuss the business along with their business associates. They will never use the word presentation. These day, these cheaters are using the word "meeting" for this.
When friend might ask you that is it networking. They Say NO. They tell him its not network marketing and they are not selling toothpaste and all (Actually Amway is competitor of QuestNet in this business). They are doing a business and not salesman job. They tell him that if he is interested then come for a meeting. They show as if they are least bothered if he does not turn up. But you know all these things when you will become members. Normally they spend many days and nights for a single person and try to act that they don't care.
When after all frauds and lies friend becomes ready to come for a meeting, they tell him that the guy with whom he would be meeting a guy who is master of the business. He has earned this this amount (all false data, full of lies, they never give the correct data). The Quest members call this method of attracting the attention of the friend as "Edification"
After the presentation Follow up takes place. It is the most important thing in the business of making people fool. As soon as the presentation is done, they Quest members ask their friend "CHALE LOGIN KARNE". If the innocent friend says I would think, would ask mummy, would ask friends, etc., then these Quest members try everything to get those things out of his mind.
What these people will tell when the friend will talk about money problem ::
• Money problem : Arrange 15-20k and then take 10-15 from your friends. Or else shop from friends credit card and then apply for a loan and give back. I also did the same. What u think, did I had 30k with me when I joined. I also had the same case but I managed.
• A and B problem : Everyone is so helpful and we would definitely get our common friends under you. If you wont grow, do u think I would grow. So I would have to help u. I have no other option. Rest you're my friend, do you think I would have contacted you just for your 30k. You have such a good friend circle and I want that all of them should come under you only.
• My friends would never join : When we both have joined all others will also join. Its just a matter of how the things are explained to them. If I would have told you about the business in 10 mins, about 3 left 3 right 11.5k and 30k investment, you would have also not listened to me. But one should get the clear picture and then only, one would join. So its better that you don't discuss the business before you get the do's and dont's session or else you would spoil your own business.
• Would ask my parents, brothers, sisters, friends : Don't tell about the business to anyone. You would just misguide them. What u would tell. You got the clear picture in 1.5 hrs and what u think u can tell your friends and relatives in 15 or maximum ½ hr. Its just not possible. Its better you don't ask them. I can tell their response , i.e a BIG NO. Network marketing has got a very negative image because of Amway and all…ml concepts.
• I would tell them nicely that its not ml and very good business model : What u will tell. Then tell him the flaws. Your relatives and friends would ask for cheques and all. I have got a personal experience.
• I would think and tell You in two days. If you would think in that sense u can never succeed in any business. If u want to open a restaurant, u first hire cooks and all. You don't go out for customers first and then cook the food. Anyways, it is your personal wish, if u would contact anyone u would spoil your own business. I would advice you to start with the business right now and have your do's and don'ts session and start with the business. If you still want to think, you can but don't discuss or try to take advice from anyone because you would get a negative reply only. That is my personal experience.
For knowing more about this company I searched on Google. The search results were really alarming which I want to share with you.
CHENNAI AUG. 21. With the arrest of Goldquest officials in Chennai, where the company's India headquarters is located, police claimed to have exposed yet another alleged money circulation racket. Over 50 members have filed complaints stating that the company owed around Rs 12 lakhs to them. The arrested persons include Pushpam, a Malaysian citizen of Indian origin and company managing director, Joseph Augustine, accounts executive, and Pushpendra Kumar Shukla, public relations officer.
Source :: http://www.hinduonnet.com/2003/08/22/stories/2003082210240300.htm for this reason they have changed their name to questnet.
Gold Quest is illegal in Srilanka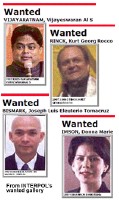 . — GoldQuest, the controversial network marketing scheme, is now illegal in Sri Lanka after its scam drained US$ 15 million in foreign exchange from the country, the Central Bank said Friday.
The Questnet's MD and his associate have been issued a red alert notice by Interpol and have been arrested by Indonesian police.
If you try to see the details of quest.net domain name through viewwhois. There is no contact information, everything is encrypted. If this is honest company then why they are not showing their identity.
Read this article "Albania under the Shadow of the Pyramids" It is from World Bank official website.
There is a company called Gold Quest chain marketing. One of my friend took me to their office without giving any prior information. There 10 members put e in a closed room and forced to take thier product membership. For this I was asked to pay 30,000Rs. and 450Rs. registration charges. They claimed that if I can get 2 more members I will be paid some bonus amount and as the chain will grow I will be getting more bonus. When I refused to take the membership, they harrassed me for about 4 hours. I was able to escape from there anyhow.
Source:: IndiaComplaints.com.

TEHRAN, Oct. 26–Judiciary Spokesman Jamal Karimi-Rad said Wednesday the Hong Kong-based GoldQuest company has agreed to pay compensations to the government and the people, ISNA reported.
Karimi-Rad added that the company, which has representatives in Iran, has agreed to compensate following the measures of judiciary, which labeled their activities 'fraudulent'.
Asked if any organization had authorized the company to print coins with Imam Khomeini's picture on it, Karimi-Rad said the company has not received any authorization and the Center for Publishing Imam's Works has filed a complaint.
The company offered gold coins and other valuable items via the net, promising the buyers hefty profits in a short period. The government announced that their activities were damaging the economy by causing an outflow of capital.
Subsequently, the judiciary launched an investigation into the case, saying their activities were illegal. Later, a group carrying coins into the country was arrested upon arrival and the coins were found to be counterfeit.
Source :: IranDaily.com
GoldQuest products are collectors items and will show rapid price appreciation.Or so they told their unfortunate victims, claiming 30% or more appreciation for their Princess Diana ??Coin?? The truth, as it is often happens, appears rather less palatable, as an advertisement on ebay testifies. ??Goldquest gentlemens numismatic watch / leather box. Worth P34,000.00. Will sacrifice sale for P23,000.00. Will ship in philippines??. The buyer was trying to sell it for 30% LESS than he paid for it. However, to be doubly certain of a sale, the starting price on the auction was set at P19,500, a little more than half its purchase price. The valuable ?numismatic watch? received no bids.
Source:: ebay
Now, he knows , its time to let you know about the actual game plan. He asks you, if you possess a credit card. If you have already, he advises you to apply for two more. (after all he is your friend and he would never want you to run after him for money). So once the deadline for one credit card approaches, simply transfer the amount to another card. Sounds so easy isnt it? So he already wants you to start cheating. At this point you cant think that even you are on the verge of being cheated.
He then tells you about the investment. He wants you to buy his product for Rs 32000/- . Which includes a Gold coin and a silver one too. . As said by him, "Once you make the payment, you become a member and you are ready to start your own business. And if you are not interested in the coin , you put a post on ebay, you can literally have an auction and the price you can get is upto Rs 40000/- .
You Pay the money!! and its over. You get the coins, now play with them. Try putting them up on ebay and find me one single man who paid more than Rs 8000/- for that.
Me and my friends have suffered from this. Just to warn you about that. the real picture is quite different than they actually present it in front of us.
I request you to learn to say No!! . Dont get pusshed out of the limits. Just say No!
Source:: http://goldquesttragedy.blogspot.com/
Once again I would like to reiterate
Quest.net OR Goldquest OR Questnet is a big Fraud and Scam. Please stay away from it. It will ruin you, your friends and your country. Thirty thousand or 800$ is not a big sum for me but the main point is that Shayam, Ravi, Ashmit and Deepak have lost their good friend. I will never trust these people in this life. Read this BBC report: http://news.bbc.co.uk/2/hi/business/3641100.stm

The report clearly mentions how the goldquest ruined Sri Lanka and their President had to issue a warning. The company is banned in Sri Lanka since then.

Big Finanical loss for the country :: Try to understand this, You pay 800 USD for a 200 USD coin. That means 600 USD goes out of your country . Now, you get commission for every new member. Which means for every new member, 600 USD goes out of your country. Assuming, there are say 100,000 members. Which means 600,00,000 USD go out of your country. This is what creates the economic problem for the country.

Don't become a victim. Protect other innocent people from this fraud and scam. Please don't ruin your family and friends. Don't even attend the quest presentations and seminars.
Therefor I request all Indians not to join this company, this company is draining foreign exchange from our country without doing any development and invest. IT Professionals are soft targets so Beware !!!
Remember Wealth is only gained through honest and hard work, so LIVE WITH IT !