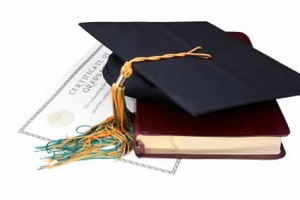 Education-related discrepancies among the employees in the Indian IT industry has increased during the second quarter of the current calendar year when compared to the first quarter, according to report by First Advantage.
The IT industry has experienced the highest increase (almost 3.5 times) in education related discrepancies compared to Q1 of 2008, First Advantage said in its second quarterly report 'Background screening trends-India.'
First Advantage managing director (West Asia) Ashish Dehade said, "Background screening acts as a first line of defence against potential fraud and security breaches. More sectors taking it up actively would employ fewer candidates misrepresenting information and thus, concurrently, fewer likely to engage in frauds or security breaches."
However, this is not limited to just the IT sector alone as educational qualification-related discrepancies in the banking and financial services (BFSI) sector was the highest in the last quarters.
First Advantage said all the key industries tracked have shown an increase in education-related discrepancies. The report said that maximum discrepancies in educational qualifications were related to institutions in Northern India at 34 per cent, followed by Southern India at 30 per cent.
Almost half (48 per cent) of all fake university cases came from Northern India; followed closely by Western India (43 per cent). Pune topped the city list for education-related discrepancies, followed by Mumbai and Delhi.

Source: Indiatimes